What is Compass?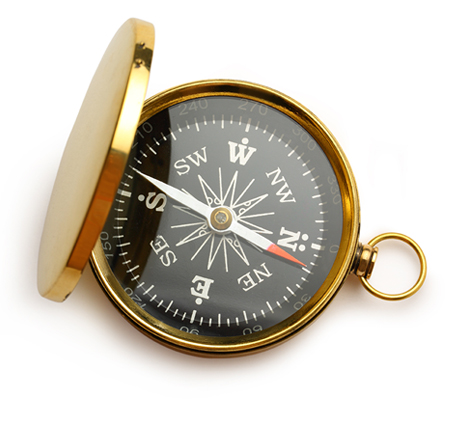 Compass History and Vision
Compass began in 2013 as a ministry of Grace Church Eden Prairie. Two women, an educator and a parent, were especially touched by the needs of those in the public schools. They recognized that while there are alternatives that some may choose, many are called to the public schools. They felt God leading them to bring Christians in their schools together to provide encouragement and to equip them to live their faith confidently within these walls. They connected with their children's pastor who felt passionate that churches should be engaged in education. He recognized that the church only has the ability to impact students a few hours a week and many would never set foot into a church building. So, if a church is serious about reaching the K-12 population, and over 90% of our children spend 30+ hours each week in public schools, these schools are one of the largest mission fields in our country. Our prayer is that by bringing together a community of Christians within each school and equipping and challenging them to show the love of Christ there, lives will be changed and communities will be transformed.
Compass Goals:
Connect

the Christian public school community at both school and district levels as well as corporately throughout the metro and beyond.

Equip

educators, parents and students to understand and live out their religious liberties as Christians within the public schools.

Equip

Christian educators and parents through workshops and seminars on relevant topics.

Support

efforts to bring God's Word into our public schools through student led bible studies and Good News Clubs.

Build

strong relationships between church and school, showing Christ's love by meeting our schools' most basic needs.

Work

in partnership with other Christian organizations and ministries serving within our public schools.

Pray

faithfully for our schools and those within these walls.

Share

the vision of public school ministry and encourage churches to intentionally support this mission field.
Can you picture this?
Moms praying in the parking lot of a middle school at 7 am on a Friday morning as 80 students participate in a student-led Bible study inside.
An immigrant child asking his first grade teacher "Is it okay if a Somali boy loves Jesus?"
Teachers reporting a change of school climate after a teacher prayer group begins in their school.
Teachers praying together before school over the desk of a difficult child.
Hundreds of educators gathered to be commissioned by their church community for the mission field of public schools.
Educators gathering for breakfast as they learn how to live their faith confidently within their schools.
Educators participating in a weekend of worship and prayer, dreaming big and walking away with action plans for how they personally can work to transform their schools through God's love and truth.
Parents and teachers meeting weekly in Spirit-filled prayer for the needs of the students, teachers, and the school community.
Parents prepared and on-the-scene to testify against a troublesome bill in the legislature.
Parents being intentional about understanding the curriculum content and process in their respective schools and responding to God's promptings as He leads them into positions of leadership.
Annual Ministry Highlights
September - Led by the senior pastor in a moving moment during each church service, hundreds of educators are commissioned for service onto the mission field of their schools. Students gather late in the month at their flagpole for "See You at the Pole" to pray for their school and the upcoming year.
October - Weekly student-led bible studies begin, filling our schools with students connecting in Christian community and digging into God's Word on their public school campuses. Service projects are done in area schools in effort to show the love of Christ by meeting our schools most basic needs. Landscaping, cleaning, organization, painting and other projects all help to build the relationship between church and school. Educators begin bi-monthly prayer meetings to pray specifically for the needs of their students and schools.
November - Annual Educator Appreciation Breakfast, a free event, connects hundreds of Christian educators across the metro. Educators are encouraged as they are connected to a larger community of educators who share their mission field, are equipped to live out their faith legally and authentically and are inspired by testimonies and messages they hear from colleagues, students and national leaders who share how God is working in their lives, schools, communities and across the nation.
January - Public School Parenting Workshop is offered to parents considering public school for their families or parents who want to be more intentional about parenting their public school students. In partnership with Prepare the Way ministries, Stephen Williams, author or "Navigating Public Schools", provides useful information to equip these parents to be proactive as they come alongside their children to navigate the public school system in a God honoring way.
March - Mission Field 101:K-12 is a educator retreat for Christian educators in the public schools. This time of equipping provides these educators with important tools as they strive to live out their faith in their classroom, with their colleagues, throughout their schools and districts.