Students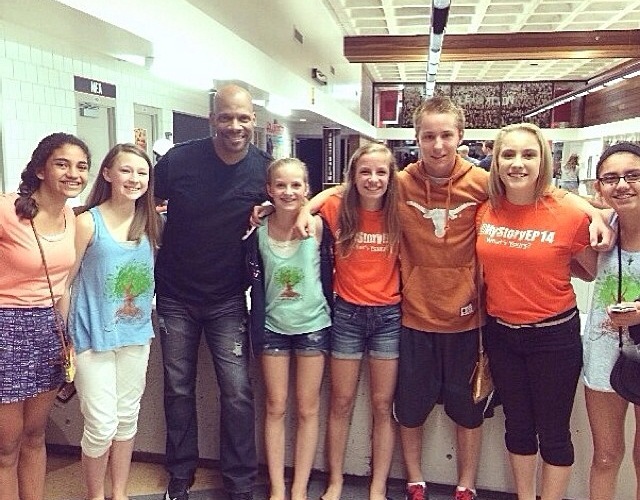 What Can You Do to Live Out Your Faith At School?
Get serious about studying God's Word and commit to growing in your faith.

Pray faithfully for your school, your teachers and your peers.

Lead or participate in a student-led bible study on campus before or after school or get involved in other Christian c

ommunity within your school.

Commit to not checking your faith at the school door but living and sharing your faith boldly and confidently.

Understand your rights as Christians within the public schools and be prepared to defend those rights.
How Can Compass Support You?
Creating and Encouraging Christian Community in Your School
Compass seeks to create and encourage communities of Christian students to form within local schools and their districts. As Christians come together within the public schools, they are able to provide support and encouragement to each other and be in corporate prayer for their schools, teachers and peers. Student-led prayer groups are being established in schools all over the nation. These groups are meeting before or after school, on campus, to study God's Word, connect in fellowship, share testimonies and come together in prayer before the Lord. If you are interested in connecting with other Christians within your school go to www.compasslink.org/Find-Christian-Community.org.
Helping you Understand Your Rights
It is important as students within the public schools to understand your rights as Christians within these walls. Although there is alot of confusion around this topic, students can legally pray at school, bring their bibles, share their faith in their homework assignments and hold student-led bible studies and prayer groups at school. A helpful resource outlining these rights, Free to Speak, is provided to us by Gateways to Better Education, http://www.gtbe.org/news/index.php/56.html. To view the government guidelines on religion and prayer in schools at the Department of Education website also see .http://www2.ed.gov/policy/gen/guid/religionandschools/prayer_guidance.html. Another important update on this topic is here https://ceai.org/2017/10/washington-education-watch-october-2017/.
Starting a Student Led Bible Study
Is God leading you to start a student-led bible study on your campus? If so, what steps do you need to take to make this happen? An important partnership Compass has made is with a local group called Campus Faith Clubs, http://www.campusfaithclubs.org/. CFC is sponsoring student-led bible studies across the metro. They can guide you in approaching your adminstration to get approval to start a group, help you identify a teacher sponsor, give ideas on how to promote your group and provide resources you can use to share God's Word at your meetings.
For more information, contact Mindy Heine at compassinfo@compasslink.org.
Links and resources
Free to Speak, Gateways for Better Education, https://gogateways.org/store/free-to-speak-pamphlet
Government Guidelines for Religion and Prayer at School, http://www2.ed.gov/policy/gen/guid/religionandschools/prayer_guidance.html?
Dare to Share, http://www.dare2share.org/
Local Christian Communities for in our Schools for Students:
Campus Faith Clubs, http://www.campusfaithclubs.org/.
Fellowship of Christian Athletes, www.fca.org
CRU, www.cru.org
Young Life, http://www.younglife.org/Pages/default.aspx