Pastors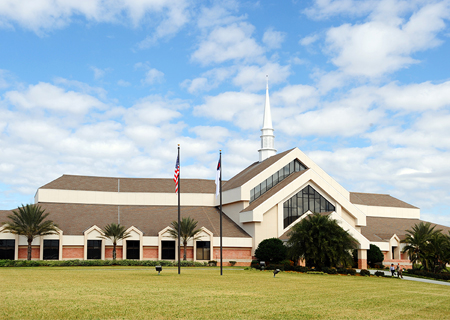 Many pastors operate as if a child's education is outside the scope of the churches ministry to children. The challenge with this assumption is that children spend a much higher number of hours in an educational setting than the church. Charles Potter, a humanist, states the following, "What can a theistic Sunday School meeting for an hour once a week and teaching only a fraction of the children do to stem the tide of the five-day program of humanistic teaching?"
This is an important question that every pastor should grapple with. This statement does not minimize the important work that churches do with children, it expands it. If a church is only concerned with what happens within the walls of their classrooms on Wednesday and Sunday, it is likely that a portion of their young people will think and live like the world.
A child will receive over 16,000 hours of teaching between the K-12 years. A child who attends church twice a week, every week, from K-12th grade will receive approximately 1,300 hours of teaching. Which is likely to impact the child the most? Our hope is to encourage pastors to understand that ministry to children must include areas that have a significant influence on children. Education is at the top of the list because of its power to shape a child's mind and impact a child's belief system.
One of our goals is to help churches become actively involved in providing Christian worldview training to parents, grandparents, and young people. Doing this will increase the number of hours that children are taught the truths of God's Word. In turn, they will be better grounded in Scripture and able to guard themselves against that which is not true.
In addition, churches have an important role equipping teachers and students to be across the street missionaries who demonstrate and declare the gospel of Jesus Christ. It is estimated that over 50 million young people attend public schools in America and a high percentage of these young people need Jesus. Public schools are a large mission field. Unfortunately, it is a mission field that the church has largely abandoned. The church needs to have a presence in local public schools, not in a Bible-thumping, poke-you-in-the-eye kind of way, but in a how-can-we-help kind of way. When a school receives a no-strings-attached act of love from the church, it is amazing how it opens the door to having a voice and a presence in the school.
There are very practical ways that churches can demonstrate and declare the love of Christ to public schools. Intentional prayer, care and share efforts can make a huge impact. First, adopt a public school and bless this school in every way imaginable. Second, serve public schools tangible needs by providing work teams to repair the grounds or facilities and by providing filled backpacks to start the school year. Bless the teachers at that school by providing snacks, gift cards, and teaching supplies. Third, pray for the school and its leaders by name. Fourth, encourage parents to get involved in classrooms, lunchrooms, and playgrounds. Encourage parents to serve on curriculum boards and school boards. We want Christians who are in places of influence. Fifth, students can be encouraged to start prayer or Bible study groups on campus.
The church has an important role casting a vision for Christian teachers, administrators, and students and supporting them as they live out their faith in the public arena. Many Christian teachers and students in the public schools feel alone and are unsure of their rights. Churches can connect Christians in the public schools to one another, help Christians know their rights, and provide support to teachers from ministries such as CEAI. Small steps such as these will encourage and equip Christians to be salt and light in their schools and do so in a way that is legal and loving.
God is in the public school and we want his church to be there as well. Pastors need to mobilize and motivate the large numbers of Christians who are already there so that children come to know Christ and continue to walk with Christ all the days of their life.
6 Ways Your Church Can Impact Public Schools for Christ
1. Commission your educators onto their mission field in the fall at a Sunday worship service.
2. Connect and equip public school educators and families within your church by making them aware of Compass resources and events.
3. As a church show the love of Christ by meeting schools' most basic needs, i.e.painting, cleaning or providing needed backpacks or school supplies.
4. Utilize Compass resources to help public school families within your church better understand their legal rights to express and live their faith at school.
5. Pray for your local schools and those within your church called to this mission field.
6. Encourage students within your church to connect in Christian community at their schools by forming bible studies and prayer groups on campus.
Important Links and Resources
For grade school children: The Gospel for Children by John Leuzarder and Regina Orr
For young teens: Bite Size Theology by Peter Jeffery
For older teens: 100 Essential Truths of the Christian Faith by R.C. Sproul
Summit Ministries: Worldview conferences and curriculum. http://www.summit.org/
Answers in Genesis: Helping Christians defend their faith and proclaim the gospel. https://answersingenesis.org/