Thank you for all your support and encouragement for our ministry in 2014!! Some on our leadership team met recently to reflect back on the year and spend some time dreaming about what 2015 may hold for us. Almost two years ago when we began this adventure we had no idea what God had in store. It has been such a joy to see how many Christians God has led to the public schools and to witness their vision and passion for living their faith in this secular, often oppressive environment. The stories of how God is working and revealing Himself continue to pour in and we as a ministry are so ENCOURAGED by what we see and hear. We pray that doors continue to open as this grass roots effort commits another year to connecting and equipping Christian educators, parents and students, empowering them to live their faith confidently, in order to transform our public schools through the love and truth of Jesus Christ.
As we grow as a ministry we continue to need your support. As parents of students in the public school we CHALLENGE YOU in 2015 to:
PRAY DILIGENTLY for our public schools and for our Christian educators and students as they strive to live their faith authentically on their campuses. Pray for protection for staff and students and that the name of Jesus will be declared in our classrooms and hallways so that truth and righteousness can flourish there! Join us as we pray corporately on Wednesday nights at 7pm at Grace Church in CA120C as you are available to do so. Also, check out http://www.compasslink.org/Prayer.
GET INVOLVED in your schools. As Christians we cannot just drop our students at the public school doors and expect they will not be impacted by this environment. We need to invest time building relationships with our teachers and administration, take on positions of leadership in order to play a role in impacting our school culture, understand curriculum that is being taught and be the first and loudest voice in our children's life, teaching and guiding them from a biblical worldview. For more information on parental involvement in our schools go to http://www.compasslink.org/Parents.
SERVE your schools. Pray about ways you can show the love of Christ by meeting your schools' most basic needs. Ask teachers and administrators about their needs and work to meet them. Consider partnering with Compass and Grace Church to host a BIG SERVE at your school. For more information, go to http://www.compasslink.org/Service or contact Anita Anderson at anitajane_anderson@me.com.
BE AWARE OF AND ACT AGAINST LEGISLATION that impacts our rights as Christians in our schools. In 2014 we at Compass learned a lot about the importance of speaking out when threatening legislation comes our way. We also learned a lot about how to reach out to our legislators and build these important relationships. If you would like to receive regular updates and guidance in this area, contact Daphne Edwards at daphne52800@gmail.com. Daphne sends out email updates as issues arise and can add you to this mailing list. For more information, go to http://www.compasslink.org/Legislative.
JOIN THE COMPASS EFFORT!! Do you feel God leading you to step up and get more involved in public school ministry?? We would love for you to join our team. We have needs in various areas but have an especially critical need for someone to help us grow and develop the social media/technology portion of our ministry. Contact us at compassinfo@compasslink.org for more information.
UPCOMING EVENTS:
Biblical Worldview Training
Sunday Mornings at 10:40am for 5th and 6th graders, January 11th - March 22nd, at Grace Church, parents are welcome. Taught by Shyla Allard.
The Seven C's of History" for the 5th and 6th graders is an 11 week study of biblical history starting in the very beginning with creation, taking the students through to completion with the coming of the new heaven and new earth. Through the study of Creation, Corruption, the Catastrophe, Confusion, Christ, the Cross and Consummation, students will learn that God's Word is not a book of disjointed stories, but is a complete, reliable, true and consistent history book that tells the amazing story of the redemption of mankind through the grace and mercy of the Almighty God of the universe who sent His Son, Jesus, to save us. Students will finish this study with a basic understanding of what it means to have a Biblical worldview and how it contrasts with the secular view that surrounds them every day (including topics such as evolution, dinosaurs, the global flood, etc.).
Compass Prayer
Join us as we pray for our schools every Wednesday at 7pm at Grace Church is CA120C. All are welcome!
Yes You Can! Student Freedoms in the Public Schools
Our second Legal Freedoms Workshop will take place January 27th at 7pm at Grace Church, CA213.
Is it legal for your student to pray at school? Can they share their faith in their homework assignments? Can your student lead or participate in a bible study on their campus? As our freedom of religion and freedom of speech are increasingly threatened as Christians, it is more important than ever that we understand our rights as Christians within the public schools. Join us as Clint Elliot from Alliance Defending Freedom along with our own Heather Kohnen and Hannah Nguyen educate us on our rights as laid out by the US Department of Education. If you are a parent of a public school student, K-12, you don't want to miss this!! Educators and students also welcome! Questions and RSVP to Mindy Heine, compassinfo@compasslink.org. Details here http://www.compasslink.org/Events?fldMonth=1/1/2015&fldEventID=355264&fldOccuranceDate=1/27/2015.
Big Serve
Put Saturday, February 21st, on your calendar to participate in the next Big Serve in our schools!! Projects are in the works at Minneapolis SW High School, Eden Prairie High School and Eden Lake Elementary in Eden Prairie. Contact Anita Anderson at anitajane_anderson@me.com if you are interested in showing the love of Christ by meeting our schools' most basic needs. Great family service project! More details to follow!
Hope your New Year is off to a great start! God Bless!
Mindy Heine
Facebook - "Compass-Navigating Public Education"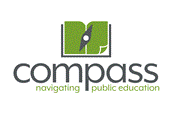 Mission: To connect and equip Christian educators, parents and students, empowering them to live their faith confidently, in order to transform our public schools through the love and truth of Jesus Christ.